Welcome to Panda Attack
Panda Attack
This website is for members of Panda Attack, a horde guild on the World of Warcraft™ server Dark Iron and the first horde guild on that server to reach Level 25. Any person may register for an account, but members of Panda Attack will receive special posting privileges including:
Personal Blog Posting
'Members Only' Forum access
Space to Store Screenshots
Access to Raiding, Battleground and Arena Strategies
If you would like to apply to become a member of Panda Attack, please read the Recruitment pages and then talk to someone in the guild to get additional tips on how to do an application. You will first have to register on this web site and have your account activated. This can take a while since the web site is not constantly monitired. Please contact someone in game to ensure you get a timely response.
We are currently raiding with another guild, The Bamboozlers, and clearing normal Nighthold on Tuesday and doing heroic Nighthold on Thursday.
Here are some pics from previous content that are pretty cool.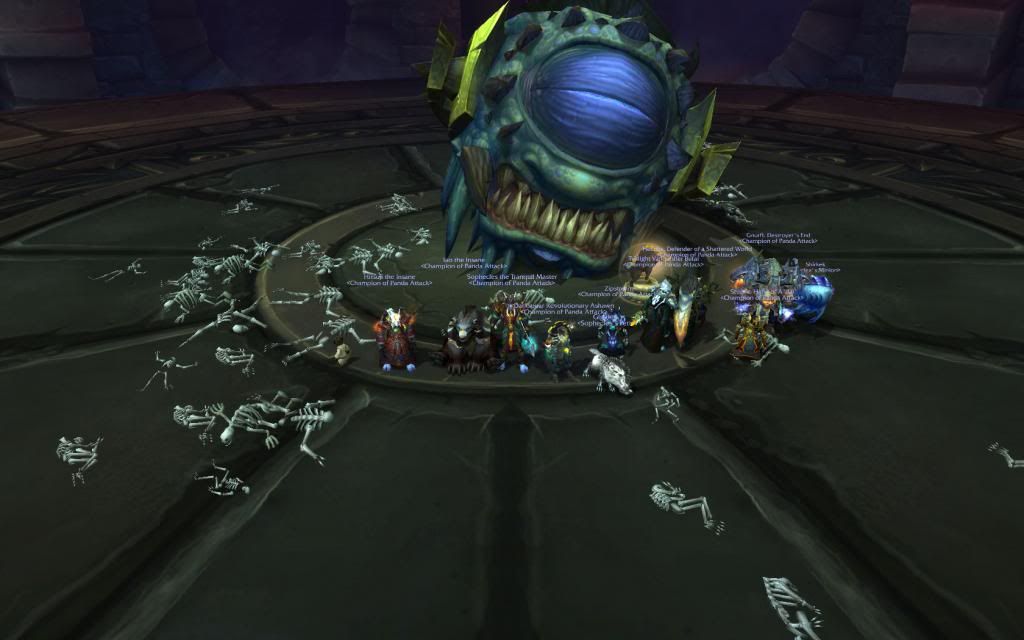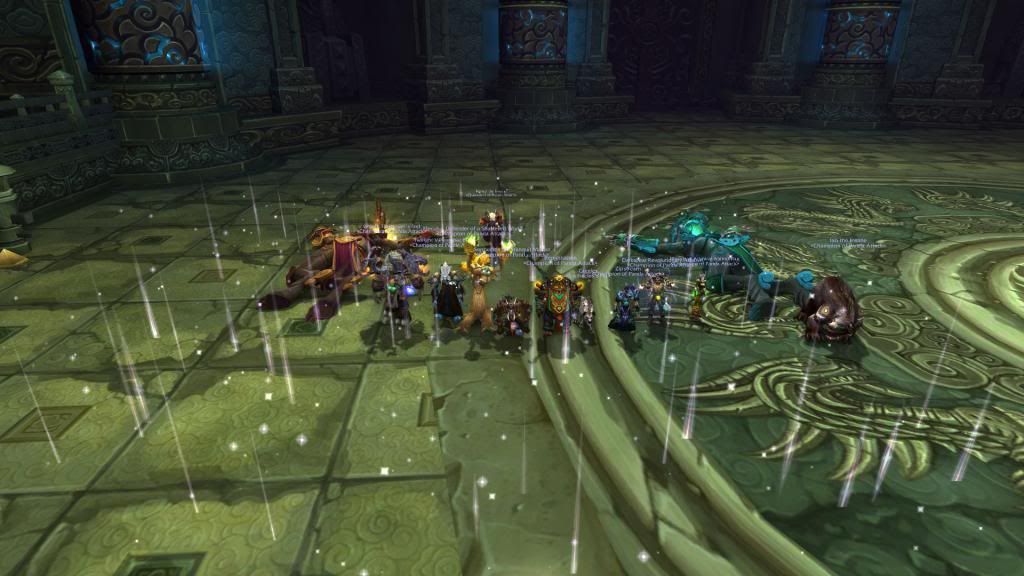 Tsulong is Alive!
Feb 21, 2013
Yeah, that's right. We healed him to, um, life?
Protectors of the Endless Down!
Feb 19, 2013
Elite mode? Psssh, not so bad!
Grand Empress Shek'zeer est mort!
Feb 19, 2013
Team Faabulous completes Heart of Fear.
Amber-Shaper Un'sok Killed!
Feb 12, 2013
Team Faabulous opens the door to the Empress!
Wind Lord Mel'jarak Dead!
Jan 17, 2013
PBB adds another notch to the belt!
Garalon Down!
Jan 15, 2013
Major gratz to PBB for the awesome kill!
Blade Lord Ta'yak Down!
Dec 11, 2012
Gratz to Team Faabulous!
Will of the Emperor & Imperial Vizier Zor'lok down!
Nov 29, 2012
Gratz to Team Panda Bear Bryant for finishing off Mogu-shan Vaults and starting Heart of Fear!
Elegon down!
Nov 27, 2012
After several weeks of work by both teams, Team Faabulous finally defeated Elegon!
Spirit Kings down!
Nov 1, 2012
Congrats to Team Panda Bear Bryant for killing this boss.
Gara'jal down!
Oct 24, 2012
Congrats to Team Faabulous on the kill.
Stone Guard & Feng the Accursed down!
Oct 16, 2012
Congrats to Team Faabulous for killing these two raid bosses.
Guild Activities
Panda Attack is a fairly large guild but are currently not very active. We still raid, occasionally do pvp, and host 'just for fun' world events.
TrollFARTs
Our TrollFART (Fast Action Response Team) is currently inactive.
Raiding
Panda Attack has a wide range of raiding talents available. We sponsor both serious and casual raiders including heroic Nighthold. Please contact Gnurft or any guild leader if you are interested in Panda Raiding.
PvP
We currently have no regularly scheduled Panda PvP activities.
World of Warcraft is a registered trademark of Blizzard Entertainment